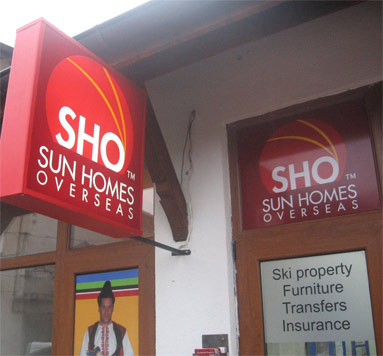 Sun Homes Overseas Ltd is a totally independent specialised international property service agency based in the UK and with offices in Europe and Africa. We have a wealth of local knowledge in Bansko having opened our first office there in 2005 to meet the demand of our clients looking to purchase property in Bulgaria. Those same clients then looked to a company they could trust to manage & furnish their property in Bansko. We have helped our clients by arranging cleaning services, key holding & sourcing furniture for the last few years & have a wealth of knowledge & many local contacts.
We pride ourselves on offering clients, new & old, the same top class service synonymous with the Sun Homes name. For over 10 years we have helped clients to buy property, manage and furnish their properties, and eventually sell their properties.
We dedicate ourselves to the maintenance and management of private properties purchased by foreign owners in Bansko. If you own a property abroad, the chances are, you know how hard it is to find a dependable person or company who will take care of the overall maintenance and management of your property.
We can take the burden away from you by becoming your main contact for all your property needs and requirements. We ensure the continuous management of your property and its equipment and personally guarantee it receives caring attention when you are not there.
In order to best suit your needs, we have a standard service package at a very affordable price and an additional list of services, which we can personalise to your specific requirements. Whilst unoccupied, we visit your property once a month to ensure that the structure and all the contents are both sound and secure.
Whats more, you will always have a UK point of contact, UK payment option meaning no more currency transfers or long distance phone calls.
Why use our services?
British Company, Established 2003
Offices in Bulgaria, Egypt and UK
Local & International Experience
Competitive prices for property management
Full services under one roof: SALES | RENTALS | MANAGEMENT
Quality products & service